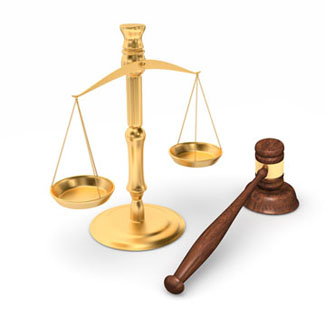 Australian Zofran Study Finds Increased Risk Of Birth Defects
The 2013 research study published in BioMed Research International concluded that Zofran increases a child's risk of being born with birth defects by 20 percent.
Wednesday, January 27, 2016 - A research study published in the December 2013 article of BioMed Research International found that the use of GlaxoSmithKline's anti-nausea drug Zofran to combat morning sickness in pregnant mothers increased the risk of birth defects for the child by 20 percent. The study is one of the central and most recent pieces of evidence plaintiffs are using in lawsuits filed against the pharmaceutical manufacturer in multidistrict litigation. The MDL, which was transferred in October, currently has more than 20 lawsuits filed before a federal judge in the District of Massachusetts federal court.
The BioMed Research International Zofran research study looked at the records of nearly 100,000 children and analyzed them for differences between mothers who took Zofran during their pregnancy and those who did not. The records came from children who were born between 2002 and 2005 in Austraila. The study concluded that of the mothers who had been prescribed Zofran in the first trimester of their pregnancy, their children were 20 percent more likely to be born with a birth defect and six times as likely to suffer from rare kidney diseases believed to be linked to the medication.
Attorneys representing plaintiffs who have filed lawsuits against GlaxoSmithKline (GSK) for the serious side effects Zofran can have on children born to mothers prescribed the drug have used this study as one of the central pieces of evidence against GSK's claims that it was not aware of a link between their Zofran medication and an increased risk of birth defects. The plaintiffs claim not only was GSK aware of these risks and ignored them in the interest of profiting of expanded use of the drug, but that the company also marketed the drug off-label to doctors for the treatment of morning sickness. This off-label marketing bypasses a series of safety standards enforced by the FDA and can put patients at risk when drugs prescribed off-label are not screened for condition such as causing birth defects in children.
In the research studies that plaintiffs are referencing as evidence of Zofran's connection to birth defects, a number of specific defects have been linked to the medication. In addition to the increased risk of birth defects overall and rare kidney diseases, lawsuits also claim that Zofran use in the first trimester has caused children to develop cleft palettes, lung and heart defects, and a number of other complications believed to be connected to the drug.
Zofran was originally approved by the FDA to treat nausea for patients recovering from surgeries and chemotherapy. Plaintiffs claim that GSK began to market the drug off-label after realizing that the medication's effectiveness could cross over to treat severe morning sickness as well. However, connections to an increased risk of birth have been made and lawsuits are claiming that GSK should have been aware of the potential risk of their medication to unborn children. It is not the first time GSK has come under fire for off-label promotion, as the company paid out a total of $3 billion in 2012 for allegations it faced concerning its pharmaceutical practices. These fines involved claims of both careless off-label marketing and named Zofran as one of the drugs that was a part of the lawsuits.
The Australian BioMed Research International Zofran research study is now one of a number of published examples of Zofran's connection to an increased risk in birth defects and will be used by a large number of plaintiffs going forward. The MDL continues to grow in number, with more than 200 lawsuits having been added since the original transfer of 15 actions in October.
More Recent Zofran Birth Defects Lawsuit News:
No-Cost, No-Obligation Zofran Birth Defect Lawsuit Case Review If You or a Loved One Has Had a Baby with Birth Defects
Onder, Shelton, O'Leary & Peterson, LLC is a St. Louis personal injury law firm handling serious injury and death claims across the country. Its mission is the pursuit of justice, no matter how complex the case or strenuous the effort. Onder, Shelton, O'Leary & Peterson has represented clients throughout the United States in pharmaceutical and medical device litigation such as Pradaxa, Lexapro and Yasmin/Yaz, where the firm's attorneys held significant leadership roles in the litigation, as well as Actos, DePuy, Risperdal and others, and other law firms throughout the nation often seek its experience and expertise on complex litigation.