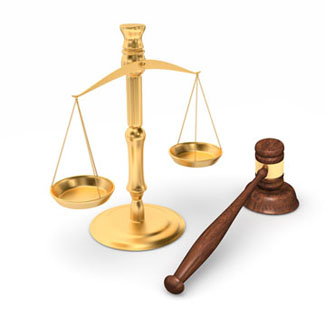 New Zofran Lawsuit In Ohio Claims Drug Caused Death of Daughter
The latest Zofran birth defects lawsuit filed against GlaxoSmithKline claims the death of a three-day-old baby due to heart complications was connected to the company's anti-nausea drug never approved by the FDA for morning-sickness use.
Sunday, June 14, 2015 - A family in Ohio has claimed that the medication Zofran, manufactured by pharmaceutical giant GlaxoSmithKline (GSK), was the main cause of birth defects that eventually led to their daughters death. The complaint, filed on June 10, is the latest one filed against GSK in connection with their Zofran medication.
The Ohio couple litigating against GSK claim that their daughter suffered from serious heart complications from birth, being immediately diagnosed with a right ventricle heart defect. Three days later, the child passed away from complications related to the birth defect. The plaintiff's claim that Zofran was taken during pregnancy only because GSK had marketed the drug as a effective and harmless was to combat morning-sickness.
The mother claimed that the drug was prescribed to her by a physician as an off-label treatment for morning-sickness. This mirrors many claims against GSK in that the advertisement for the drug as a morning-sickness remedy was not openly directed toward consumers, but marketed behind to scenes to physicians to make them feel comfortable prescribing the untested drugs to patients.
Zofran was initially created to combat serious nausea and vomiting. Common uses for the medication included combating the side effects of chemotherapy for cancer patients and to do the same for those suffering with similar symptoms following surgery. Plaintiffs claim that GSK had been aware of a possible link between Zofran and birth defects, but continued to market the drug for morning-sickness even though safer alternatives existed.
Lawyers representing the plaintiffs that have filed lawsuits against GSK over Zofran's link to birth defects claim that the company knew of the serious risks posed by their product and failed to properly warn customers. Zofran is typically used to help treat vomiting and nausea, at times for cancer patients. Plaintiffs claim that following Zofran's initial popularity, GSK moved to market the drug to help treat morning-sickness in women. This constituted a violation of FDA regulations, as Zofran had not approved for use in pregnant women. GSK never even took part in studies that would have began the path to its being approved for use in pregnant women.
The Ohio family suing GSK is the first to present research found in the Einarson study as evidence against the defendants. The Einarson study, finished in 2004, compared the children of mothers who took Zofran, mothers that took other generic nausea suppressing medications and those that did not take any such drugs. The results of the study revealed that Zofran nearly doubled the rate at which children were born with birth defects. The study had not been used throughout the Zofran proceedings in large part because the authors of the study claimed that the small sample size of those researched (less than 550 total), but plaintiffs in the Ohio lawsuit claimed it fits into a pattern of indifference displayed by GSK.
The plaintiff's complaint included allegations claiming that Zofran use even in the third trimester may result in a child being born with birth defects. This could open the requirements necessary for families affected by birth defects related to Zofran to litigate against GSK.
More Recent Zofran Birth Defects Lawsuit News:
No-Cost, No-Obligation Zofran Birth Defect Lawsuit Case Review If You or a Loved One Has Had a Baby with Birth Defects
Onder, Shelton, O'Leary & Peterson, LLC is a St. Louis personal injury law firm handling serious injury and death claims across the country. Its mission is the pursuit of justice, no matter how complex the case or strenuous the effort. Onder, Shelton, O'Leary & Peterson has represented clients throughout the United States in pharmaceutical and medical device litigation such as Pradaxa, Lexapro and Yasmin/Yaz, where the firm's attorneys held significant leadership roles in the litigation, as well as Actos, DePuy, Risperdal and others, and other law firms throughout the nation often seek its experience and expertise on complex litigation.