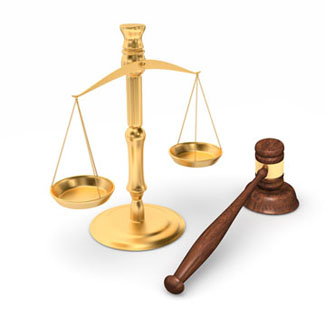 Research Linking Zofran and Birth Defects Prevalent Throughout US
Multiple studies and reports investigating the link between Zofran and birth defects in children whose mothers took the medication while pregnant have found significant evidence supporting an increased risk in cleft palates, heart defects and more serious conditions when a child is exposed to the drug in utero.
Wednesday, July 1, 2015 - The number of serious birth defects linked to Zofran continues to grow, as plaintiffs from around the country file lawsuits against GlaxoSmithKline (GSK) for complications allegedly stemming from the pharmaceutical company's nausea medication. A series of birth defects, including heart defects, cleft palate and hypospadias, have all been revealed in Zofran research as carrying a higher risk when mothers take the medication while pregnant.
Research in 2014 published in the journal Reproductive Toxicology found that the first trimester was especially significant in evaluating the risk of Zofran contributing to a potential birth defect. The study found that if a baby was exposed to Zofran at some point over the first trimester of pregnancy, their likelihood of being born with an atrial septal or ventricular septal defect increased by a factor of two.
These findings are significant as other research, including a 2013 study published in the New England Journal of Medicine, has focused a lot of their efforts on studying mothers who began taking Zofran after the 10th week of pregnancy. Some of these studies, including the one published in the New England Journal of Medicine, found that there existed no link between birth defects and the use of Zofran during pregnancy. However, the choice to begin the tests so late in pregnancy has proven significant as many studies that test Zofran use in the first trimester have found definitive results in the medications link to birth defects that may not be measurable in later-term research.
Research linking various afflictions with Zofran has been around for more than a decade. Research published in the journal An International Journal of Obstetrics and Gynecology linking the drug with a condition called hypospadias, which is a defect that affects the shape and healthy development of a child's urethra, found a possible link between the defect and Zofran in 2004. Zofran research performed at Harvard and Boston University and published in 2012 found that a child was more than two times as likely to develop a cleft palate when exposed to the drug while in the womb. Published reports from the Toronto Star and the journal Pediatric Emergency Care in 2014 and 2015, respectively, published alleged links between Zofran and at least two fetal deaths due to birth defects. The growing research behind the link between Zofran and the development of birth defects has led to a growing amount of litigation aimed at the drug's manufacturer.
Attorney's representing families that have been affected by the Zofran birth defects have filed lawsuits nationwide against GSK, claiming that the company was aware of the birth defects related to the medication and withheld the information from consumers. Plaintiffs claim research into the link between Zofran and birth defects has been ongoing for years and commonly finding links between a series of serious birth defects brought on by the use of Zofran by pregnant women. They claim that in the interest of protecting the profits brought in by the nausea medicine, GSK elected to continue offering the drug for purchase without the proper warning labels addressing its connection to a high risk of birth defects.
Plaintiffs have also claimed in the Zofran birth defect lawsuits that GSK marketed the drug for the off-label use of treating nausea for mother's battling morning sickness symptoms. The claims filed against GSK point out that while the drug received FDA approval for nausea caused by a range of illnesses, including cancer treatments, it was never approved to be prescribed for pregnant mothers. This off-label promotion le to Zofran becoming a popular choice for some physicians when helping mothers treat nausea connected to their morning sickness, and allegedly contributed to the outbreak of birth defects connected to the medication.
More Recent Zofran Birth Defects Lawsuit News:
No-Cost, No-Obligation Zofran Birth Defect Lawsuit Case Review If You or a Loved One Has Had a Baby with Birth Defects
Onder, Shelton, O'Leary & Peterson, LLC is a St. Louis personal injury law firm handling serious injury and death claims across the country. Its mission is the pursuit of justice, no matter how complex the case or strenuous the effort. Onder, Shelton, O'Leary & Peterson has represented clients throughout the United States in pharmaceutical and medical device litigation such as Pradaxa, Lexapro and Yasmin/Yaz, where the firm's attorneys held significant leadership roles in the litigation, as well as Actos, DePuy, Risperdal and others, and other law firms throughout the nation often seek its experience and expertise on complex litigation.