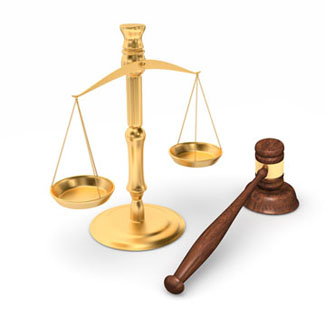 Zofran Lawsuits Expected To Rise After MDL Request
The number of Zofran birth defect lawsuits, currently at 12, is expected to rise in the coming months after defendant GlaxoSmithKline filed a motion to transfer the lawsuits before the Eastern District of Pennsylvania U.S. District Court on July 7.
Wednesday, July 15, 2015 - GlaxoSmithKline's (GSK) request to consolidate lawsuits claiming a connection between the pharmaceutical company's anti-nausea medication Zofran and birth defects is expected to result in an increase in lawsuits filed with similar allegations. Currently, 12 lawsuits are pending around the country against GSK for their role in failing to warn consumers of a possible link between Zofran use in pregnant mothers and birth defects discovered in their children. The motion to transfer was originally filed by attorneys representing GSK on July 7.
GSK's request for the 12 lawsuits filed against them to be consolidated into multidistrict litigation is an indicator that the defendant may expect the amount of lawsuits against them to grow in the near future. Filing to transfer the lawsuits will allow for them to be dealt with in a more efficient way as opposed to hearing each claim individually. Multidistrict litigation allows for claims with similar questions of fact to be centralized before a single federal judge in order to be heard and ruled upon together as a group. GSK requested that the cases be consolidated in the Eastern District of Pennsylvania federal court before U.S. District Court Judge Cynthia M. Rufe, or alternatively U.S. District Judge Paul S. Diamond.
GSK's request for the lawsuits to be consolidated into multidistrict litigation may also bring about short form complaints within the MDL. This would allow the process by which attorneys representing potential plaintiffs to become expedited and make it easier for claims against GSK to be filed. Standardized complaints would be filed in accordance with the master complaint put forth by plaintiffs' counsel in the MDL proceedings.
The claims brought against GSK by the plaintiffs allege that multiple studies that have conducted Zofran birth defect research have found conclusive evidence that there is a significant link between Zofran use and birth defects. Zofran birth defect research from Harvard, Boston University, and the medical journal Pediatric Emergency Care have all published research that discovered a correlation between pregnant mothers use of Zofran and a higher risk of birth defects for their children. The medication was never approved by the FDA to be used to treat morning sickness for pregnant mothers, but the lawsuits claim that GSK marketed the drugs off-label to physicians to be prescribed for those symptoms. This kind of off-label marketing was at the center of a 2012 Department of Justice lawsuit brought against GSK that ended in a $3 billion settlement.
Lawyers representing the plaintiffs claim that GSK was aware of the connection between Zofran and birth defects, yet continued to market the drug to physicians for the treatment of morning sickness. This choice was allegedly made not in the interest of patient health, but rather to help boost profits coming from the medication originally intended to treat nausea stemming from chemotherapy. Both the plaintiffs and the defendants will await the impending ruling given by the Judicial Panel on Multidistrict Litigation (JPML) as to whether the Zofran birth defect lawsuits will indeed be consolidated into an MDL and before which court those cases will potentially become centralized. Plaintiffs will have an opportunity before the JPML's decision to request specific courts before which they wish the cases to be centralized.
More Recent Zofran Birth Defects Lawsuit News:
No-Cost, No-Obligation Zofran Birth Defect Lawsuit Case Review If You or a Loved One Has Had a Baby with Birth Defects
Onder, Shelton, O'Leary & Peterson, LLC is a St. Louis personal injury law firm handling serious injury and death claims across the country. Its mission is the pursuit of justice, no matter how complex the case or strenuous the effort. Onder, Shelton, O'Leary & Peterson has represented clients throughout the United States in pharmaceutical and medical device litigation such as Pradaxa, Lexapro and Yasmin/Yaz, where the firm's attorneys held significant leadership roles in the litigation, as well as Actos, DePuy, Risperdal and others, and other law firms throughout the nation often seek its experience and expertise on complex litigation.