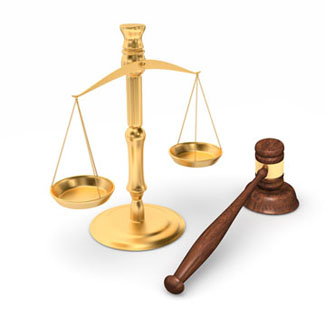 Two New Zofran Lawsuits Claim Birth Defects From 1990's
Two plaintiffs from Ohio have filed lawsuits against GlaxoSmithKline claiming that the pharmaceutical manufacturer's Zofran medication caused their children to suffer birth defects in the 1900's.
Wednesday, September 9, 2015 - Two new lawsuits filed in Ohio claim that birth defects resulting from the off-label marketing of the anti-nausea medication Zofran reach back as far as 1994. The lawsuits, brought by a pair of mothers who gave birth to children with heart defects, claim that the pharmaceutical giant GlaxoSmithKline (GSK) recklessly marketed their Zofran medication off-label and without FDA regulation or testing for physicians to prescribe women with morning sickness symptoms.
The allegations claim that not only has Zofran birth defect research demonstrated a link between the risk of birth defects and taking the drug while pregnant, but the plaintiffs claim that GSK was aware of these risks and continued to market the drug off-label and without proper warnings to customers in hopes of capitalizing on increased Zofran sales. The two plaintiffs in the recent lawsuits against GSK filed their complaints on July 20, claiming that they were prescribed Zofran while they were pregnant to help battle symptoms caused by their morning sickness.
Zofran was initially approved in 1991 as a intended to be used as an anti-nausea medication for patients following surgeries and chemotherapy. The new lawsuits suggest that the drug's use as a treatment for morning sickness began soon thereafter, as both claim that the birth defects that affected their children occurred in the 1990's. One of the plaintiffs claim that she was prescribed Zofran in 1994 and eventually gave birth in January of 1995. The other claimed she was prescribed the medication in 1998 and eventually gave birth in July 1999.
Both of the children born to the plaintiffs were diagnosed with serious birth defects long after they were born, making it difficult for the women to attribute the abnormalities to any particular cause until they caught wind of the recent allegations against Zofran regarding its connection to birth defects. The child born in 1999 was diagnosed with a ventricular septal defect more than four years, which is a condition in which a hole in the heart forces to overexert itself while pumping. The child born in 1995 was put in intensive care for the first nine days of her life following the discovery of serious lung complications. Two years after the child was born she was diagnosed a large atrial septal defect, a permanent lung abnormality. Though both children are still living, they both continue to deal with complications stemming from birth defects allegedly caused by Zofran.
The dozens of plaintiffs nationwide have claimed that GSK was aware of the numerous studies that have been conducted regarding the link between Zofran and the development of birth defects and continued to market the medication off-label to physicians. The company has had run-ins with the law regarding these kinds of practices previously, notably in a $3 billion settlement it reached with the Department of Justice in 2012 that was heavily connected to allegations of off-label marketing. GSK recently filed a motion to transfer all the lawsuits into multidistrict litigation. The Judicial Panel on Multidistrict Litigation will hear arguments from both sides and rule on the motion during its October Hearing Session.
More Recent Zofran Birth Defects Lawsuit News:
No-Cost, No-Obligation Zofran Birth Defect Lawsuit Case Review If You or a Loved One Has Had a Baby with Birth Defects
Onder, Shelton, O'Leary & Peterson, LLC is a St. Louis personal injury law firm handling serious injury and death claims across the country. Its mission is the pursuit of justice, no matter how complex the case or strenuous the effort. Onder, Shelton, O'Leary & Peterson has represented clients throughout the United States in pharmaceutical and medical device litigation such as Pradaxa, Lexapro and Yasmin/Yaz, where the firm's attorneys held significant leadership roles in the litigation, as well as Actos, DePuy, Risperdal and others, and other law firms throughout the nation often seek its experience and expertise on complex litigation.