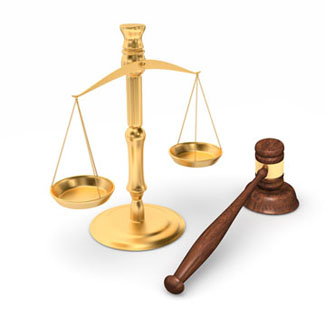 New Zofran Lawsuit Filed In Idaho
A mother whose child was born with congenital band syndrome and club foot in 2007 has filed a lawsuit against GlaxoSmithKline for the side effects in their anti-nausea medication Zofran that allegedly caused the defects.
Wednesday, November 11, 2015 - A mother in Idaho has filed a Zofran birth defect lawsuit against GlaxoSmithKline (GSK), not the first in her state to do so. The lawsuit alleges that GSK acted negligently in promoting their anti-nausea drug Zofran off-label to her during her pregnancy, which she believes contributed to her child being born with congenital band syndrome and a club foot. The plaintiff claims that she has no family history of these defects and that they resemble the complications described in many of the Zofran lawsuits already filed around the country.
It is not clear whether this lawsuit is on its way to Boston, where multidistrict litigation related to the Zofran birth defect lawsuits was recently consolidated in mid-October. The plaintiff did however note that she heard of other mothers filing suits related to Zofran's effect on their unborn children before deciding to file her own. The Idaho mother in this lawsuit claims that the Zofran medication prescribed to her to help combat morning sickness resulted in the serious birth defects suffered by her child. The plaintiff claims that GSK was privy to Zofran birth defect research well after it began to promote the drug off-label to pregnant mothers and acted negligently in refusing to either warn consumers of the drug's adverse effect or discontinuing the off-label promotion of the drug.
Off-label marketing involves a pharmaceutical company encouraging the prescription of a drug for reasons that have not been approved by the FDA, and Zofran was never vetted by the FDA for its use as a morning sickness treatment. The drug, which was intended to be used as a anti-nausea treatment following surgeries and chemotherapy, was allegedly pushed as a morning sickness treatment even though Zofran research studies were being conducted that found links between the medication and an increase in the risk of birth defects.
Zofran was initially developed to help treat nausea symptoms in chemotherapy and surgery patients after undergoing procedures. The medication is one of the strongest options for anti-nausea treatments, and for this quality was targeted for use to treat morning sickness symptoms. Unfortunately, more Zofran research is pointing to the existence of a link between the drug and an increased risk of birth defects.
Attorney's representing the plaintiffs have also claimed that GSK was aware of the risks posed by Zofran to pregnant mothers and their children but chose against warning the patients of those risks in the interest of generating increased profits from the medication. GSK has continued to dispute the Zofran birth defect research being done worldwide, which has been supported by studies conducted by Harvard and Boston Universities and in a number of medical journals.
Lawsuits filed around the country were recently consolidated into multidistrict litigation by the Judicial Panel on Multidistrict Litigation. The transfer order, which was given in early October, transferred the lawsuits to the District of Massachusetts federal court. A number of cases, including this recent one filed in Idaho, are expected to join the MDL along with the ones originally transferred as the litigation progresses.
More Recent Zofran Birth Defects Lawsuit News:
No-Cost, No-Obligation Zofran Birth Defect Lawsuit Case Review If You or a Loved One Has Had a Baby with Birth Defects
Onder, Shelton, O'Leary & Peterson, LLC is a St. Louis personal injury law firm handling serious injury and death claims across the country. Its mission is the pursuit of justice, no matter how complex the case or strenuous the effort. Onder, Shelton, O'Leary & Peterson has represented clients throughout the United States in pharmaceutical and medical device litigation such as Pradaxa, Lexapro and Yasmin/Yaz, where the firm's attorneys held significant leadership roles in the litigation, as well as Actos, DePuy, Risperdal and others, and other law firms throughout the nation often seek its experience and expertise on complex litigation.