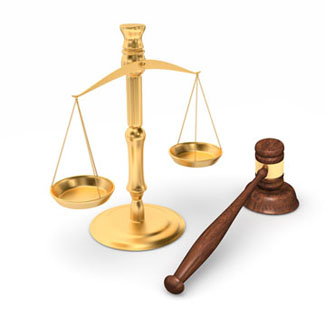 New Zofran Lawsuit Claims GSK Drug Led To Child's Single Kidney
A lawsuit filed July 27 in North Dakota claims that off-label marketing led to a doctor prescribing Zofran to a pregnant mother, allegedly contributing to her son being born with only one kidney.
Wednesday, September 2, 2015 - A Zofran lawsuit filed on July 27 claims that a mother gave birth to a son that was born with only one kidney, and that the birth defect was attributable to the GlaxoSmithKline (GSK) anti-nausea medicine Zofran. GSK has been named in dozens of lawsuits over the past few months related to their Zofran medication and its alleged links to birth defects. Zofran birth defect research has been published claiming that a link between birth defects and Zofran does exist, however GlaxoSmithKline never applied a warning label to its product or made any effort to keep the medication to be marketed as a morning sickness treatment.
The lawsuit that claimed Zofran contributed to a child being born with only one kidney was filed with the District of North Dakota federal court and is seeking to recover more than $75,000 in damages from the defendant GSK. The attorneys representing the plaintiff allege that the plaintiff was prescribed Zofran by her doctors to treat morning sickness during her pregnancy between October of 2006 and March of 2007. The medication was administered at times via I.V. for heavy treatments, which took place during the plaintiffs first and third trimesters of pregnancy. The child was subsequently born with just a single kidney that as of today does not have even half of its optimal functionality left.
The plaintiffs claim that although this defect can be genetic, they believe it was caused by the Zofran medication the child was exposed to in the womb. The charges filed against GSK claim that the drug was marketed off brand to the doctor that prescribed it to the plaintiff even though Zofran has never been approved by the FDA for use in treating morning sickness for pregnant women. Attorneys for the plaintiffs claim that she had only discovered that Zofran could have been linked to the child's birth defects recently as cases around the country are being filed against GSK for similar complications with their children after being exposed to the drug in utero.
Many plaintiffs involved in the lawsuits against GSK related to Zofran and birth defects have claimed that he pharmaceutical company was aware of the connection between Zofran and birth defects and continued to market the medication off-label to patients in the interest of protecting the revenue coming in from the drug's sales. Attorneys for the plaintiffs have noted that Zofran birth defect research has been conducted and published by a number of college and medical journals, including work published by Harvard, Boston University and the publications Reproductive Toxicology and An International Journal of Obstetrics and Gynecology.
GSK recently filed a motion to transfer all pending lawsuits against the company related to birth defects allegedly caused by Zofran into multidistrict litigation. This motion is expected to be heard by the Judicial Panel on Multidistrict Litigation in October. This is not GSK's first encounter with claims detailing the company's proclivity for off-label marketing. GSK settled with the Department of Justice for a number of infractions including off-label marketing in 2012. The final settlement amount resulting from those proceedings was $3 billion.
More Recent Zofran Birth Defects Lawsuit News:
No-Cost, No-Obligation Zofran Birth Defect Lawsuit Case Review If You or a Loved One Has Had a Baby with Birth Defects
Onder, Shelton, O'Leary & Peterson, LLC is a St. Louis personal injury law firm handling serious injury and death claims across the country. Its mission is the pursuit of justice, no matter how complex the case or strenuous the effort. Onder, Shelton, O'Leary & Peterson has represented clients throughout the United States in pharmaceutical and medical device litigation such as Pradaxa, Lexapro and Yasmin/Yaz, where the firm's attorneys held significant leadership roles in the litigation, as well as Actos, DePuy, Risperdal and others, and other law firms throughout the nation often seek its experience and expertise on complex litigation.