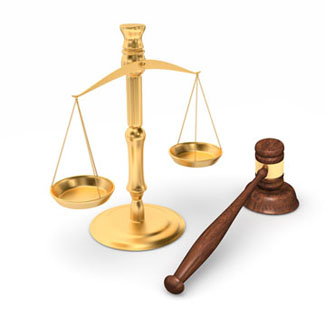 Plaintiffs Continue To File New Zofran Lawsuits
Allegations alleging a connection between the medication Zofran and birth defects found in the children of pregnant mothers who took the drug are the base for new lawsuits against pharmaceutical manufacturer GlaxoSmithKline.
Wednesday, June 10, 2015 - Lawsuits continue to be filed against GlaxoSmithKline (GSK) for birth defects found with the babies of pregnant women that used the company's medication Zofran. The medication, which was allegedly marketed to supply morning-sickness relief without FDA approval, has come under fire again after already serving as a contributing factor to what became a 10-figure settlement against GSK in 2012.
The most recent Zofran birth defect lawsuit filed against GSK was brought by the mother of an eight-year-old in Birmingham that claims the birth defects her son suffers from developed as a result of the Zofran medication she took when she was pregnant. Her child was born with kidney complications, a deformed pallet and extra digits on his hands. The court documents also reveal that the child began to suffer from seizures before he turned one, and that the baby was diagnosed with a urethral disorder at a very young age. The child currently is nonverbal and has delayed reactions, which the plaintiff alleges are both tied to birth defects caused by the Zofran medication she was prescribed during her pregnancy.
The latest allegations facing GSK regarding Zofran follow a $3 billion settlement reached between the company and the Department of Justice in 2012 involving the drug. The newer claims assert that the pharmaceutical manufacturer was illegally marketing the drugs as a way to combat morning-sickness. This has come under fire as Zofran was not approved for that particular use, and plaintiffs are claiming that GSK illegally pushed Zofran as a medication that can be used to combat morning-sickness without that approval to help push sales.
Attorneys arguing on behalf of plaintiffs have also raised claims alleging GSK of failing to conduct clinical trials on Zofran before illegally marketing it as a morning-sickness drug. Both the claims focusing on marketing and the lack of clinical trials accuse GSK of not giving patients proper zofran birth defects warning information related to the risks involved with taking the medication.
Zofran's intended use is to combat nausea, vomiting and other side effects caused by cancer treatments including chemotherapy and radiation therapy and other conditions that produce similar stomach complications. It initially received mixed feedback when investigated for a connection to birth defects, but more evidence supporting plaintiffs' claims has emerged as research looking into the connection has progressed. Four studies currently support the connection between Zofran and birth defects.
Zofran research conducted by the New England Journal of Medicine Study reported that the risk of heart-related birth defects increases roughly twice as much for mothers who took Zofran during pregnancy. One year after that study was presented publicly, the Canadian paper The Toronto Star performed their own investigation into the matter. Their efforts revealed at least 20 women who took Zofran gave birth to babies with birth defects. These ranged in nature from kidney ailments to heart defects and low-birth weights, among other complications.
Research has also demonstrated that Zofran can react negatively when taken with a selective serotonin reuptake inhibitor concurrently. This can lead to what's labeled as serotonin syndrome, a sometimes fatal condition caused by the brain's inability to regulate levels of serotonin. The FDA had received 39 reports of serotonin related to drugs in the same class as Zofran as of February 2013.
More Recent Zofran Birth Defects Lawsuit News:
No-Cost, No-Obligation Zofran Birth Defect Lawsuit Case Review If You or a Loved One Has Had a Baby with Birth Defects
Onder, Shelton, O'Leary & Peterson, LLC is a St. Louis personal injury law firm handling serious injury and death claims across the country. Its mission is the pursuit of justice, no matter how complex the case or strenuous the effort. Onder, Shelton, O'Leary & Peterson has represented clients throughout the United States in pharmaceutical and medical device litigation such as Pradaxa, Lexapro and Yasmin/Yaz, where the firm's attorneys held significant leadership roles in the litigation, as well as Actos, DePuy, Risperdal and others, and other law firms throughout the nation often seek its experience and expertise on complex litigation.