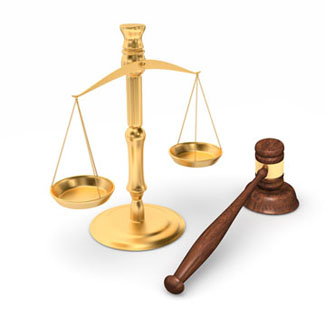 New Alabama Zofran Lawsuit Filed
An Alabama family has filed a lawsuit GlaxoSmithKline, claiming the pharmaceutical company pushed for Zofran to be prescribed off-label to a pregnant mother and contributed to the child's development of a serious heart defect upon birth.
Wednesday, October 28, 2015 - A new Zofran lawsuit that was filed September 18 in the Northern District of Alabama claims that the anti-nausea medication manufactured by pharmaceutical giant GlaXoSmithKline (GSK) caused the plaintiff's child to be born with multiple heart abnormalities. The lawsuit, one of more than 60 currently pending concerning the link between Zofran and birth defects, claims that GlaxoSmithKline (GSK) was aware of the connection between Zofran and an increased risk in birth defects.
The plaintiff claims that after being prescribed Zofran while pregnant, she gave birth to a child that suffered from serious heart ailments allegedly caused from her exposure to Zofran early in her pregnancy. Following a 2011 pregnancy and birth, the plaintiff's child was born with a large atrial septal defect and was born with a bluish tint to his skin which is characteristic of heart deformities. The child was born with three separate holes in his heart, an atrial condition that has come up numerous times in the Zofran lawsuits filed thus far.
This past year, this child had to undergo surgery for complications related to the birth defect. Many children have to suffer through the symptoms of heart deformities that they were born with for years before they are developed enough to survive the surgeries necessary to help address the issues, such as a hole existing in the heart. The child in the plaintiffs lawsuit needed four years until he was able to undergo surgery. Roughly 40 percent of the Zofran lawsuits currently pending involve heart defects. Other claims have alleged that cleft lips, cleft palates, lung and kidney deformities and a host of other defects allegedly linked to Zofran.
Attorneys for the plaintiffs have referenced a number of research studies and newspaper investigations that have linked Zofran to an increased risk in birth defects for mothers who are given the drug early in pregnancy. The mother in the Alabama lawsuit took Zofran via IV over the first 8 weeks of her pregnancy, and other claimants have also alleged that the drug was prescribed to them by doctors to treat morning sickness. The issue they raise however is that the drug was never intended to be used for morning sickness, and GSK illegally encouraged doctors to prescribe the drug for that purpose without going through the FDA.
Off-label marketing involves a pharmaceutical company encouraging the prescription of a drug for reasons that have not been approved by the FDA, and Zofran was never vetted by the FDA for its use as a morning sickness treatment. The drug, which was intended to be used as a anti-nausea treatment following surgeries and chemotherapy, was allegedly pushed as a morning sickness treatment even though Zofran research studies were being conducted that found links between the medication and an increase in the risk of birth defects.
The Alabama lawsuit will likely join dozens of others that were recently consolidated into multidistrict litigation by the Judicial Panel on Multidistrict Litigation in October. These lawsuits, along with Zofran claims from around the country, will be transferred before a single federal judge in the District of Massachusetts federal court where they will be heard as a group of claims together. The links between Zofran and birth defects as well as GSK's off-label behavior will be main focuses of the MDL as it progresses over the coming months and possibly years.
More Recent Zofran Birth Defects Lawsuit News:
No-Cost, No-Obligation Zofran Birth Defect Lawsuit Case Review If You or a Loved One Has Had a Baby with Birth Defects
Onder, Shelton, O'Leary & Peterson, LLC is a St. Louis personal injury law firm handling serious injury and death claims across the country. Its mission is the pursuit of justice, no matter how complex the case or strenuous the effort. Onder, Shelton, O'Leary & Peterson has represented clients throughout the United States in pharmaceutical and medical device litigation such as Pradaxa, Lexapro and Yasmin/Yaz, where the firm's attorneys held significant leadership roles in the litigation, as well as Actos, DePuy, Risperdal and others, and other law firms throughout the nation often seek its experience and expertise on complex litigation.