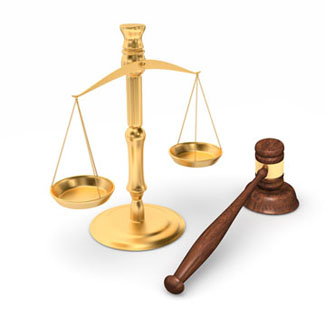 Four Separate Plaintiffs File Zofran Claim Together
Four plaintiffs, all from different states, have decided to file a Zofran birth defect lawsuit against GlaxoSmithKline together, claiming the medication contributed to their children's birth defects.
Wednesday, October 21, 2015 - Four separate plaintiffs from different parts of the country all decided to file their Zofran birth defect lawsuits together against defendant GlaxoSmithKline (GSK) for the alleged off-label marketing the company used to push their anti-nausea medication on pregnant mothers seeking relief from their morning sickness symptoms. There has been a number of birth defect research studies and news reports filed regarding a possible link between birth defects and an increased risk in the development of birth defects in the children of pregnant mothers, and the plaintiffs all claim that Zofran contributed to the complications their children had when they were born.
The filing was brought on September 10 in a single claim with all the women claiming that the Zofran they were prescribed during pregnancy to help relieve morning sickness symptoms contributed to birth defects found in their children and the GSK bears responsibility for prescribing the potentially harmful drug off-label. The women hail from Delaware, Missouri, North Carolina and Pennsylvania, but decided they would be best served to file a joint claim together in the Circuit Court of the City of St. Louis.
The women's willingness to file together speaks to the enormity of the litigation that will soon be facing GlaxoSmithKline following a Judicial Panel on Multidistrict Litigation (JPML) decision earlier in October to consolidate the lawsuits into an MDL. There is a chance that their claim will eventually be included in the MDL.
The JPML decision came following a motion to transfer proposed by plaintiffs who claimed that there were enough similar cases involving the Zofran medication and instances of birth defects that the proceedings would be better served to be coordinated and transferred before a single federal judge. The JPML's choice to grant the request will likely lead to a number of additional lawsuits being added to the MDL, not to mention the additional claims that will be filed as new spreads to add to the more than 60 that have already been put into motion by parents affected by the serious Zofran side effects.
Zofran was originally designed as a strong anti-nausea medication to be used on patients after surgeries, chemotherapy and other serious procedures. Though the drug was never approved for use as a morning sickness cure, GSK marketed the drug for that particular use to physicians on their own, which plaintiffs claim needlessly put mothers and their children at risk. The medication was oftentimes prescribed to mothers in their first trimester of pregnancy, when a fetus is most susceptible to developing birth defects in response to foreign substances in the womb.
The birth defects found thus far includes cleft lips, clubbed feet, heart and kidney defects, in addition to a number of additional ailments that have severely impacted the life of children born to mothers who were prescribed Zofran and in some cases ending in the death of a child. GSK has maintained the Zofran has no connection to birth defects and they did not need to adhere warning labels to the medication as it was not as unsafe as the plaintiffs and the research their attorneys have presented claims.
More Recent Zofran Birth Defects Lawsuit News:
No-Cost, No-Obligation Zofran Birth Defect Lawsuit Case Review If You or a Loved One Has Had a Baby with Birth Defects
Onder, Shelton, O'Leary & Peterson, LLC is a St. Louis personal injury law firm handling serious injury and death claims across the country. Its mission is the pursuit of justice, no matter how complex the case or strenuous the effort. Onder, Shelton, O'Leary & Peterson has represented clients throughout the United States in pharmaceutical and medical device litigation such as Pradaxa, Lexapro and Yasmin/Yaz, where the firm's attorneys held significant leadership roles in the litigation, as well as Actos, DePuy, Risperdal and others, and other law firms throughout the nation often seek its experience and expertise on complex litigation.