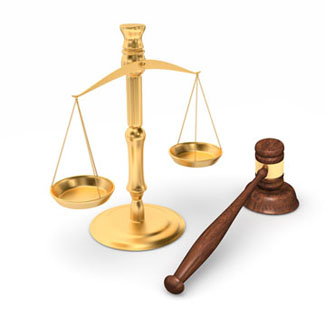 Idaho Lawsuit Claims GSK Didn't Test Zofran On Humans
The lawsuit claims that only four animals studies were submitted to the FDA when GSK originally pursued approval for Zofran, and even these contained complications following pregnancy.
Wednesday, December 9, 2015 - A Zofran birth defect lawsuit filed in Idaho claims that GlaxoSmithKline (GSK) sook approval from the FDA for Zofran referencing data it accumulated from animal studies, which the suit claims was not sound evidence for marketing the drug off-label to women. Many of the lawsuits filed in the Zofran multidistrict litigation claim that this off-label marketing was one of the main components that led to the outbreak of birth defects connected to GSK's anti-nausea medicine. Improper testing is often a problem when pharmaceutical companies decide to market their drugs off-label and circumvent FDA standards.
GSK originally submitted Zofran to the FDA with the support of four separate tests performed with the drug. All of these studies were performed upon animals, and the affect the drug may have on humans, such as a risk of birth defects, was not covered in these cases. Interestingly however, the studies conducted on animals still showed that adverse effects were present for pregnant mice and rats that were experimented upon. Even with this information, the idaho lawsuit claims that GSK went ahead with their plan to market to product to mothers seeking relief from morning sickness symptoms.
The lawsuits pending against GSK allege that the company failed to warn patients of an increased risk of birth defects associated with their anti-nausea drug Zofran when taken by pregnant mothers. Zofran birth defect research dating back to the early 2000's has repeatedly demonstrated a link between the medication and an increase in the rate of birth defects in children exposed to the drug while in the womb.
Attorney's representing the plaintiffs have also claimed that GSK was aware of the risks posed by Zofran to pregnant mothers and their children but chose against warning the patients of those risks in the interest of generating increased profits from the medication. GSK has continued to dispute the Zofran birth defect research being done worldwide, which has been supported by studies conducted by Harvard and Boston Universities and in a number of medical journals.
Zofran was first approved as an anti-nausea medication intended for use following surgeries and chemotherapy in the 1990's. The lawsuits allege that sometime since then, GSK began to market the drug off-label to physicians to be prescribed to treat morning sickness in pregnant mothers. The off-label marketing circumvented the FDA testing process and as a result Zofran was never approved by the agency for morning sickness. Plaintiffs claim that GSK was negligent in marketing an unapproved drug to pregnant women that had research claiming it had ties to birth defects including kidney and heart failures that have allegedly led to infant deaths.
GKS was fined $3 billion by the Department of Justice in 2012 for a number of infractions, one of the main ones being off-label marketing. The plaintiffs filing lawsuit against the pharmaceutical giant will likely receive a sizable sum for damages as well if their lawsuits prevail or they are able to reach a settlement with GSK. There have already been more than 100 lawsuits filed in the multidistrict litigation.
More Recent Zofran Birth Defects Lawsuit News:
No-Cost, No-Obligation Zofran Birth Defect Lawsuit Case Review If You or a Loved One Has Had a Baby with Birth Defects
Onder, Shelton, O'Leary & Peterson, LLC is a St. Louis personal injury law firm handling serious injury and death claims across the country. Its mission is the pursuit of justice, no matter how complex the case or strenuous the effort. Onder, Shelton, O'Leary & Peterson has represented clients throughout the United States in pharmaceutical and medical device litigation such as Pradaxa, Lexapro and Yasmin/Yaz, where the firm's attorneys held significant leadership roles in the litigation, as well as Actos, DePuy, Risperdal and others, and other law firms throughout the nation often seek its experience and expertise on complex litigation.